There are 3 trout lakes stocked with Blue, Rainbow, Brownies and Tigers, ranging from 1lb to 7lb, (only the Rainbow and Blues are for the table).
Barbless hooks only with the trout unhooked in the water as quickly as possible, not on the bank.
All Day Tickets allow fishing on any trout lake, you can fish from dawn until dusk and you can take 1 Rainbow included in the Adult Day Ticket price.
If you are taking fish home, continue fishing on catch & release once you have caught the fish you are taking home.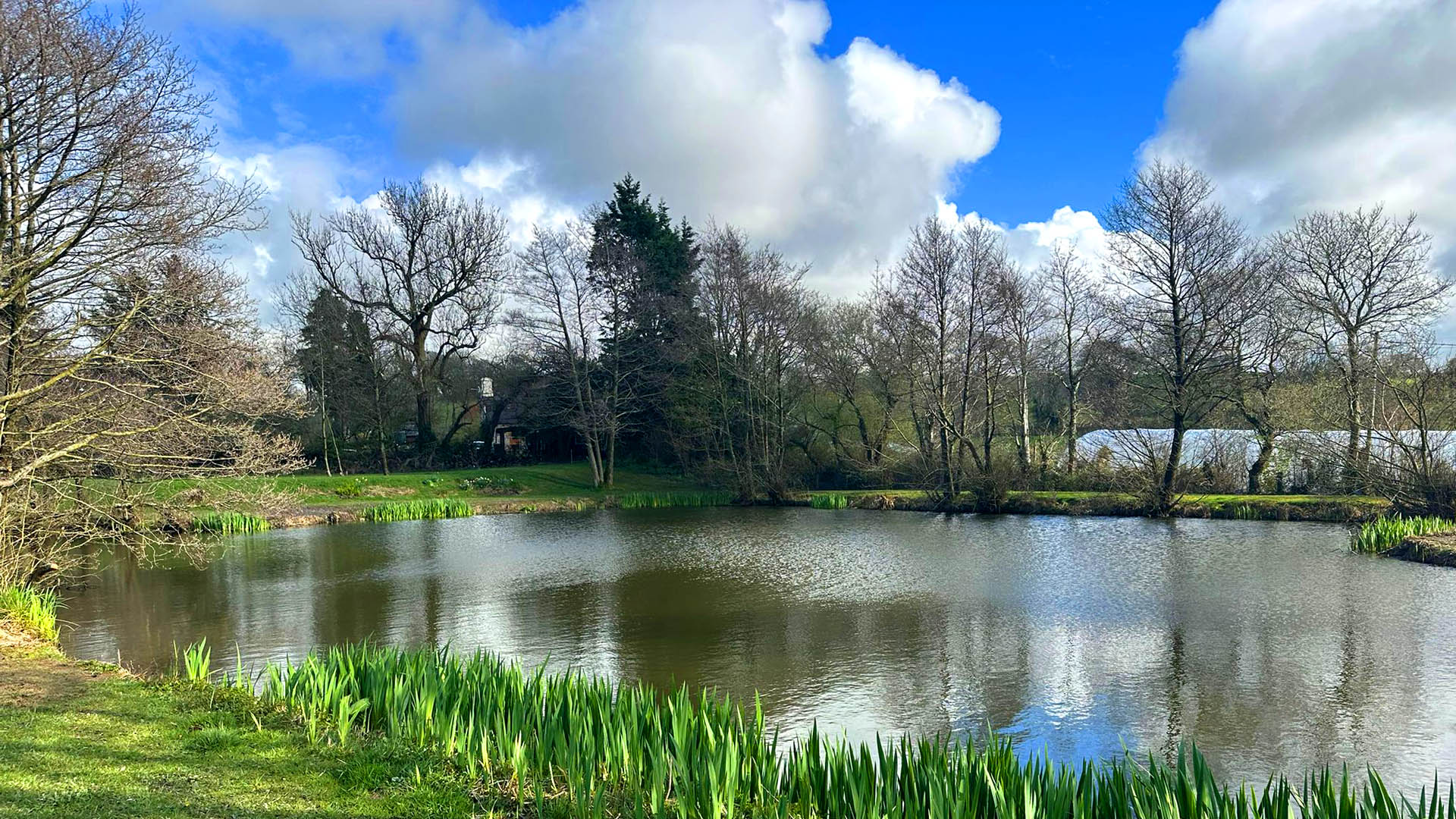 THE DERWEN LAKE
The Derwen Lake is about 13ft deep in the middle with shallow margins shelving into deeper water. There are plenty of features and trees/bushes on 3 sides and a couple of lily beds.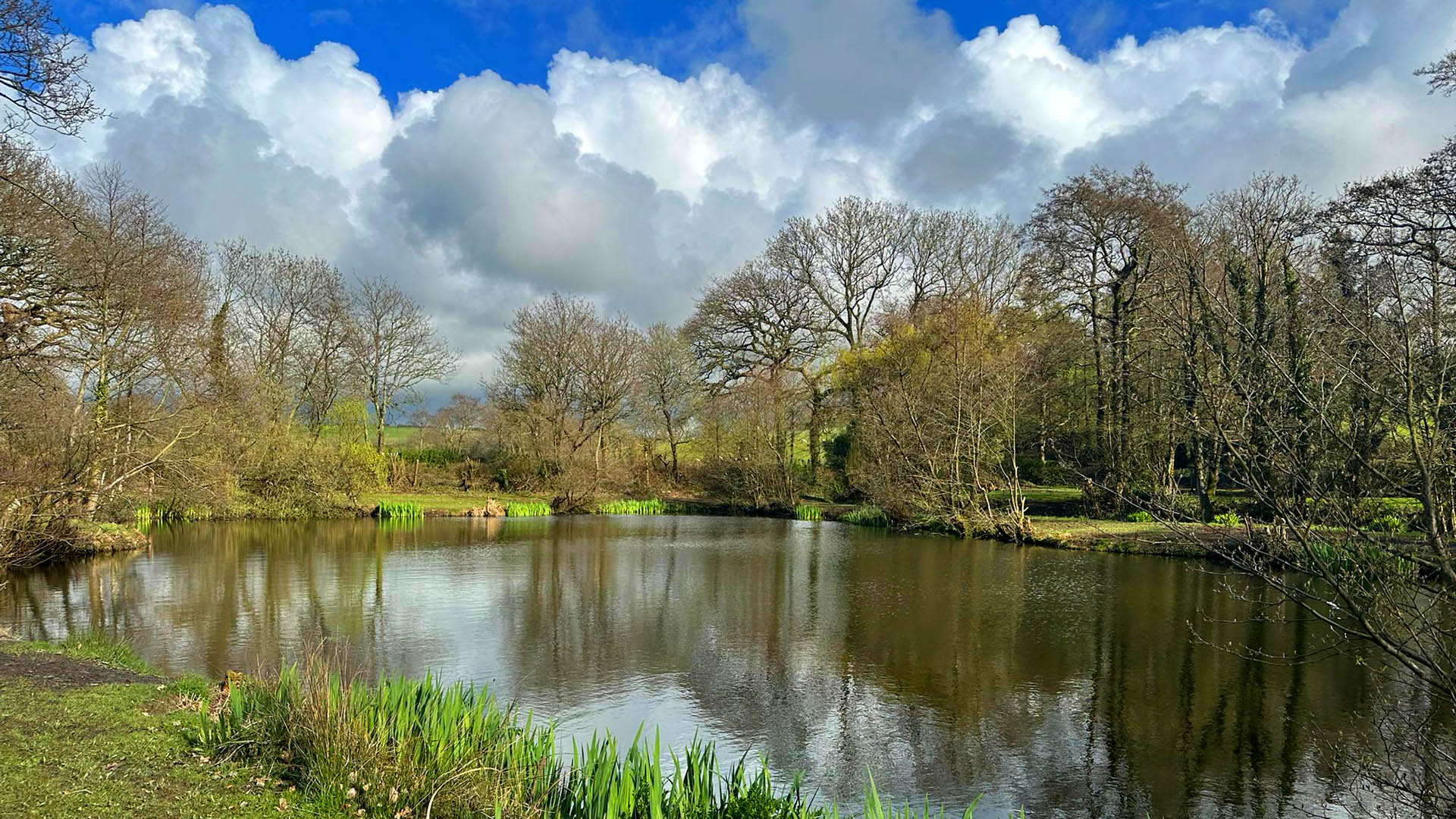 THE WEIR LAKE
The Weir Lake is 8-10ft deep. Trees and bushes are on all sides of the lake, which can make casting challenging, but it does offer plenty of cover for the fish and there are plenty of good casting spots.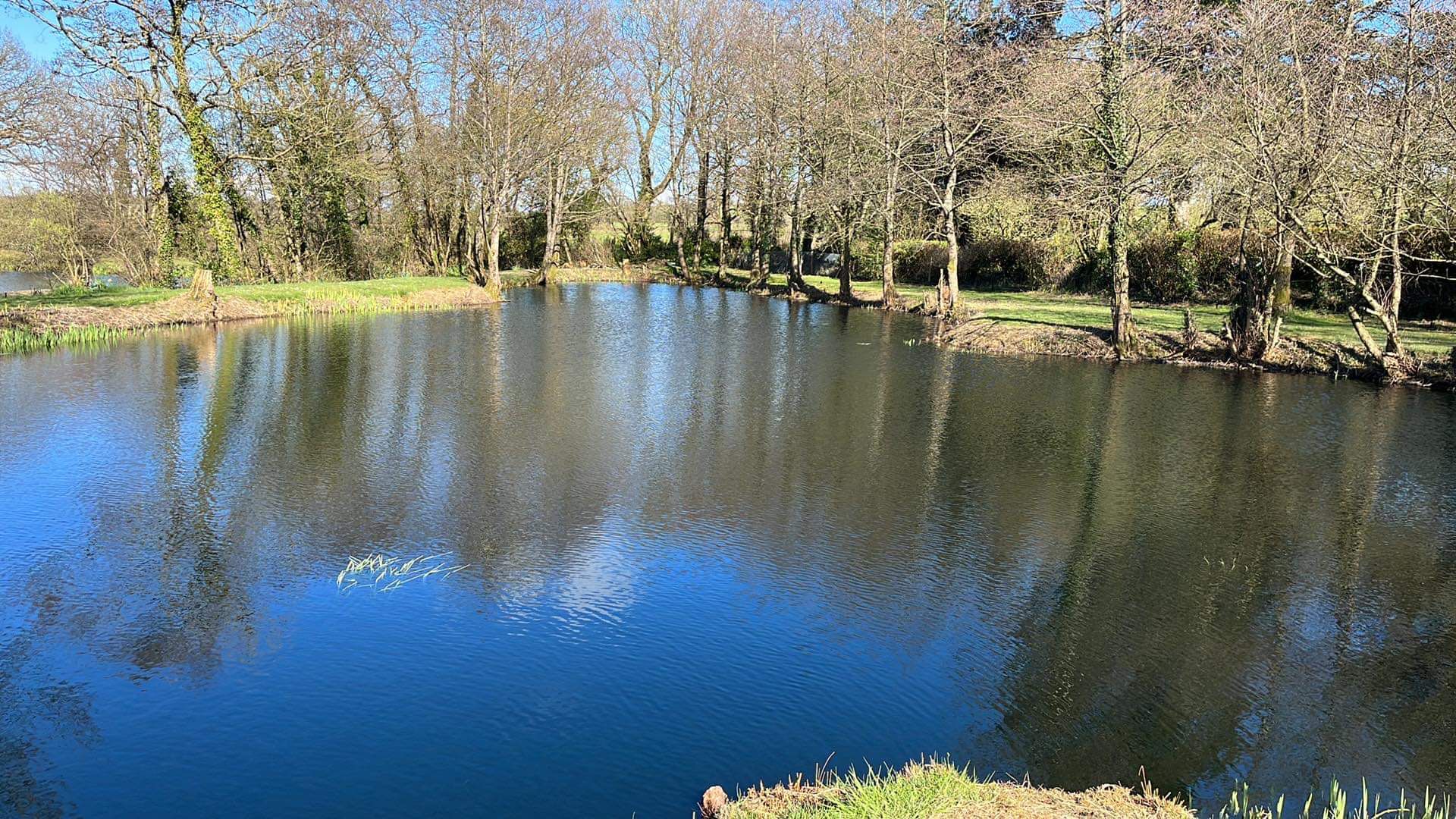 THE PALLEN LAKE
The Pallen Lake is 6-8ft deep in the middle with several lily beds along with plenty of other water plants. It has some tree cover and deep margins. This is a beautiful lake and when the lilies are in flower, stunning. There are several difficult casting spots and several good clear areas on this lake. The narrows of Pallen are shallower and will require side-casting to fish, often rewarding the persistent angler with cracking sport.
Adult Day Ticket (includes taking 1 fish)
(Under 12) Catch & Release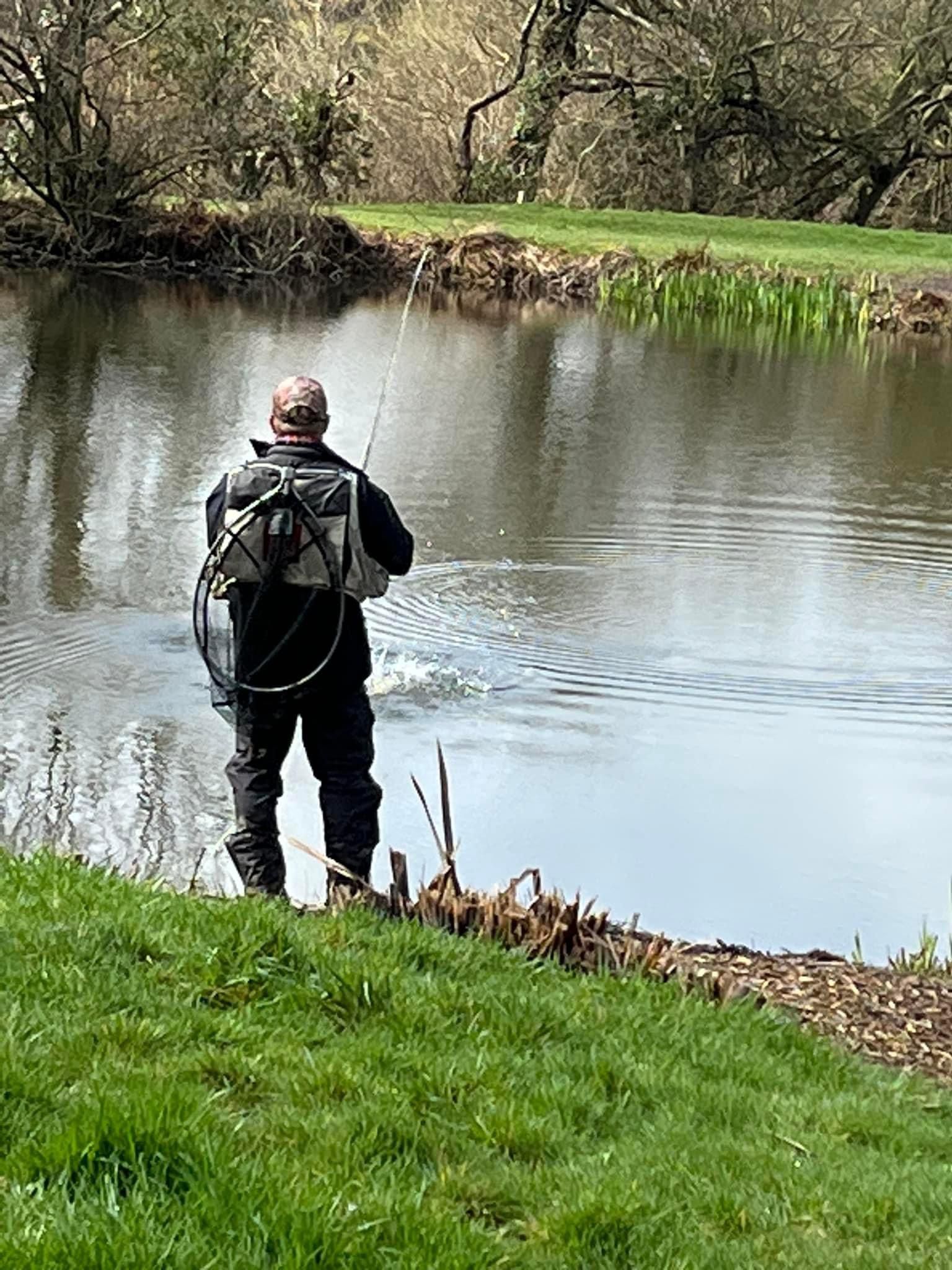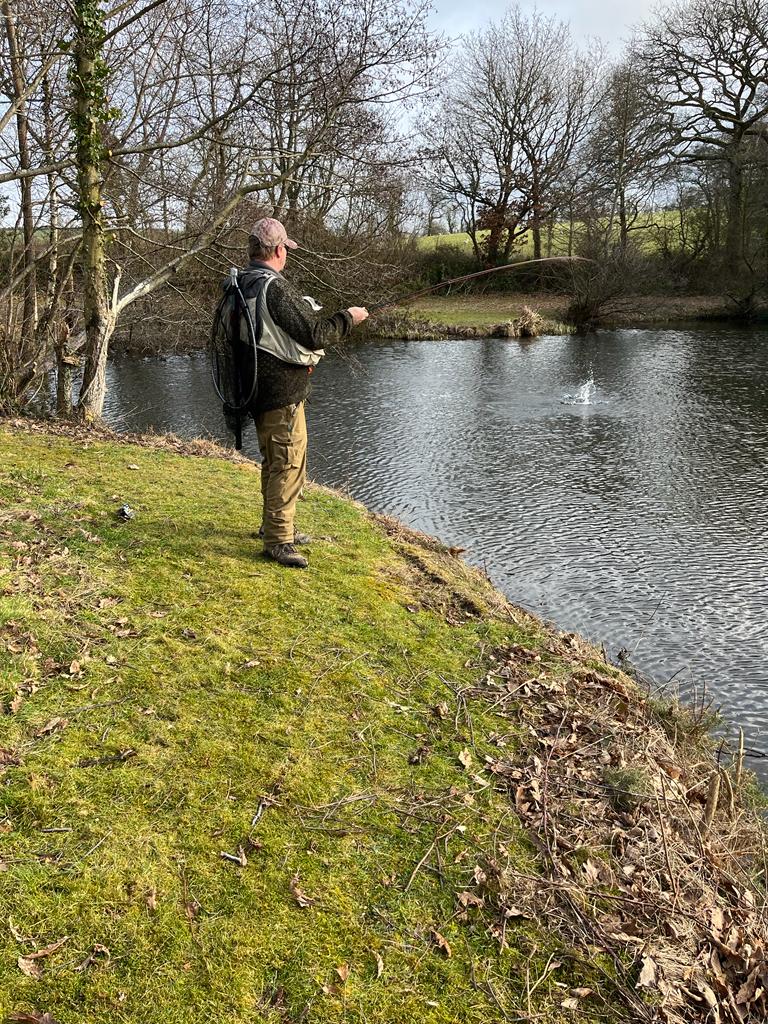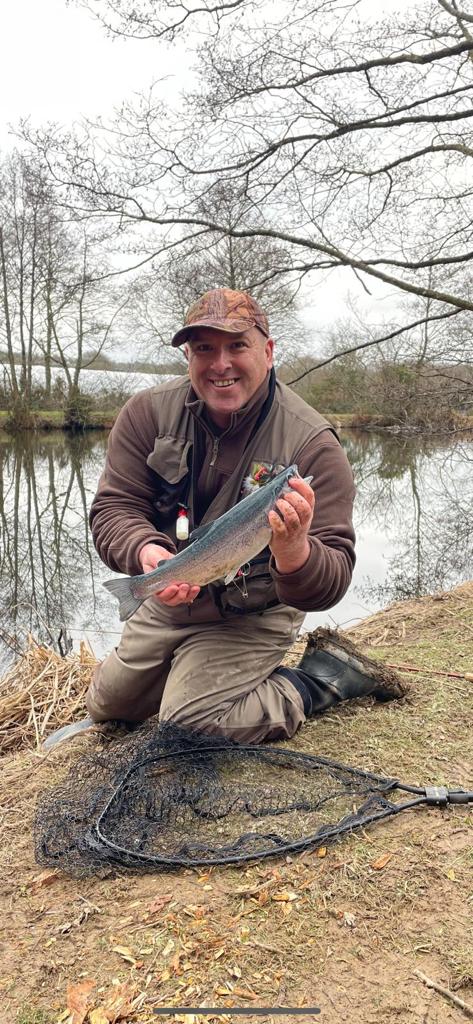 After reaching your catch limit, you will be permitted to continue fishing on a catch and release basis.